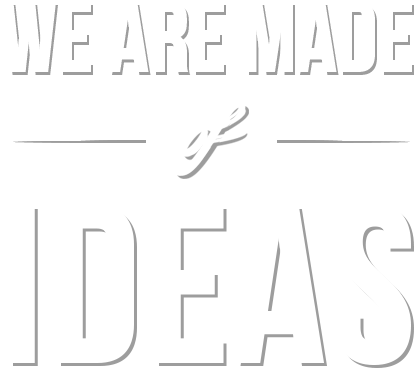 Orb VM is a creatively-led design & manufacturing company with offices in London & Glasgow. We specialise in the creation of Unique, aesthetic POS display & Creative branded merchandise.
No matter what the size of the project, excellent craftsmanship, high-quality design, and attention to detail are essential in all of the work that we do.
Our multidisciplinary team of designers and marketers are dedicated to building profitable brands and enduring client relationships. Our mission is to develop the most engaging campaigns that will WOW your target market and ultimately maintain the loyalty of your customers.
We design your project using state of the art CAD and 3-D modeling software to ensure that your project meets the highest standards in the industry. More importantly, we can react very quickly as we already have ideas for your brand, It's what makes us great and your brand even greater.
In this stage we execute your vision. An initial "value engineering" review allows us to devise the most cost-effective methods for execution and from there our tight-knit network of internal and external resources work together to create your approved concept.
We have a studio strategically placed in East London, The hub of creativity. Also on our doorstep we have an abundance of trusted fabricators, joiners and metalworkers to help bring life to our ideas. We understand how important development is, so we are constantly innovating to bring you the most up-to-date and trending products. Staying in control of design and owning all intellectual property is essential to cost effective manufacturing with our suppliers. By out sourcing most of our production we have no restrictions on location or manufacturing methods which guarantees large cost savings.
Now for the fun part! We can deliver your displays and merchandise worldwide. Our commitment to quality and transparency means that the final execution of your vision is accurately realized whether you're rolling your brand out locally, nationally or internationally. Whether you're building a new brand or have already established a following within your industry, our team of experts will provide the 360° support needed to guide your project from initial planning to launch anywhere in the world.
We deliver responsibly sourced, quality approved products on budget, on time and on brand. Complete solution, we deliver a completely scalable solution to fit your needs: new product development, design, global logistics, online stores, warehousing. Orb has enjoyed significant growth over the past 3 years and along with sister company SMG, we are currently in the top ten in the industry, as well as winning the BPMA (British Promotional Merchandise Association) UK Campaign of the year for our work with Irn Bru.
We have long standing trusted partnerships in Asia. And just to make sure we are always on top of any project, we have a team in China who help us keep a close eye on things.
Orb VM is the complete solution to your merchandising needs